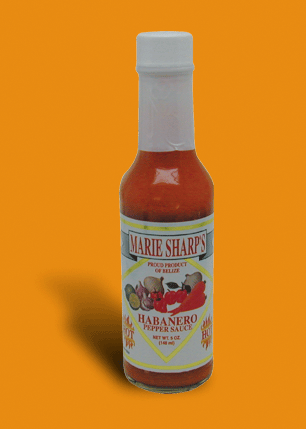 Marie Sharps Hot Sauce 5oz.HL-6
Proud product of Belize. Marie Sharps is the finest product of its kind. This unique carrot-based blend achieves the perfect balance between flavor and heat. Marie Sharps factory creates products the old-fashioned way: Using the freshest vegetables and finest ingredients.
Ingredients: Select red habanero peppers, fresh carrots, onions, and garlic.
Shipping: Added at checkout.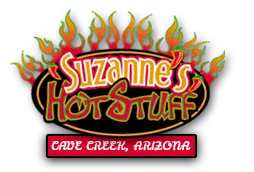 6245 East. Cave Creek Rd.
Cave Creek, Arizona 85331
WE DO NOT SHIP OUTSIDE THE UNITED STATES.
Orders placed from Canada, Mexico, or other countries will not be shipped and will be refunded.
P. O. Box 1850
Cave Creek, AZ 85327
| | |
| --- | --- |
| Monday | 10:00 a.m. - 3:00 p.m. |
| Tuesday   | Closed |
| Wednesday | 10:00 a.m. - 3:00 p.m. |
| Thursday | 10:00 a.m. - 3:00 p.m. |
| Friday | 10:00 a.m. - 3:00 p.m. |
| Saturday | 10:00 a.m. - 3:00 p.m. |
| Sunday | 10:00 a.m. - 3:00 p.m. |
Copyright ©2023 Suzanne's Hot Stuff