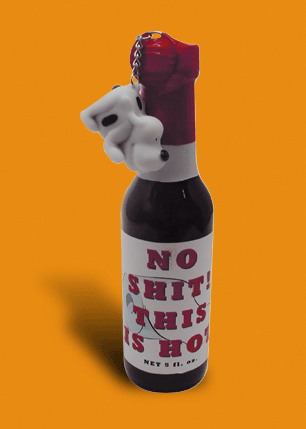 No Shit This Is Hot HL-10
No Shit This Is Hot- Get the toilet paper out 'cause yer gonna need it! This hot sauce will keep your butt burning. Comes with animal keychain that yes – You know, squeeze it and well s__t comes out the back! Great label. Not responsible for spontaneous farts!
Ingredients: 2 various Habanero peppers, cayenne, pepper mash, ginger puree, garlic juice
Shipping: Added at checkout.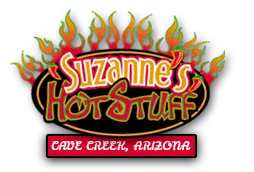 6245 East. Cave Creek Rd.
Cave Creek, Arizona 85331
WE DO NOT SHIP OUTSIDE THE UNITED STATES.
Orders placed from Canada, Mexico, or other countries will not be shipped and will be refunded.
P. O. Box 1850
Cave Creek, AZ 85327
| | |
| --- | --- |
| Monday | 10:00 a.m. - 3:00 p.m. |
| Tuesday   | Closed |
| Wednesday | 10:00 a.m. - 3:00 p.m. |
| Thursday | 10:00 a.m. - 3:00 p.m. |
| Friday | 10:00 a.m. - 3:00 p.m. |
| Saturday | 10:00 a.m. - 3:00 p.m. |
| Sunday | 10:00 a.m. - 3:00 p.m. |
Copyright ©2023 Suzanne's Hot Stuff