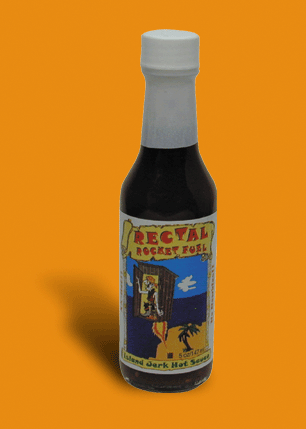 If you've been searching for a good island jerk hot sauce, look no more! This XX-Hot Sauce contains the finest "Rocket Fuel" you could ask for! Funny label, mon!!
Ingredients: Habanero peppers, Scotch Bonnet peppers, lime juice, garlic, paprika, lemon, pepper, etc.
Shipping: Added at checkout.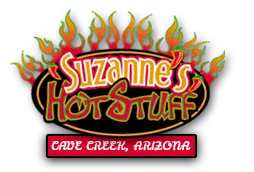 6245 East. Cave Creek Rd.
Cave Creek, Arizona 85331
WE DO NOT SHIP OUTSIDE THE UNITED STATES.
Orders placed from Canada, Mexico, or other countries will not be shipped and will be refunded.
P. O. Box 1850
Cave Creek, AZ 85327
| | |
| --- | --- |
| Monday | 10:00 a.m. - 3:00 p.m. |
| Tuesday   | Closed |
| Wednesday | 10:00 a.m. - 3:00 p.m. |
| Thursday | 10:00 a.m. - 3:00 p.m. |
| Friday | 10:00 a.m. - 3:00 p.m. |
| Saturday | 10:00 a.m. - 3:00 p.m. |
| Sunday | 10:00 a.m. - 3:00 p.m. |
Copyright ©2023 Suzanne's Hot Stuff