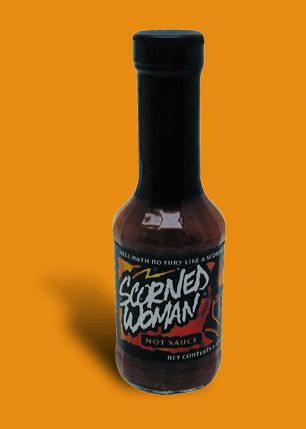 Scorned Woman Hot Sauce HL-8
Been looking for a hot sauce that sits up and begs for attention? Meet the scorned woman and watch your body temperature rise. You've had the amateurs, prepare now for the big league. As Suzanne says, "Hell hath no fury like a scorned woman." Great label, great taste!! Habanero peppers, black pepper.
Ingredients: Habanero peppers, black pepper
Shipping: Added at checkout.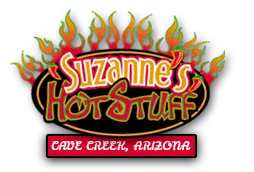 6245 East. Cave Creek Rd.
Cave Creek, Arizona 85331
WE DO NOT SHIP OUTSIDE THE UNITED STATES.
Orders placed from Canada, Mexico, or other countries will not be shipped and will be refunded.
P. O. Box 1850
Cave Creek, AZ 85327
| | |
| --- | --- |
| Monday | 10:00 a.m. - 3:00 p.m. |
| Tuesday   | Closed |
| Wednesday | 10:00 a.m. - 3:00 p.m. |
| Thursday | 10:00 a.m. - 3:00 p.m. |
| Friday | 10:00 a.m. - 3:00 p.m. |
| Saturday | 10:00 a.m. - 3:00 p.m. |
| Sunday | 10:00 a.m. - 3:00 p.m. |
Copyright ©2023 Suzanne's Hot Stuff