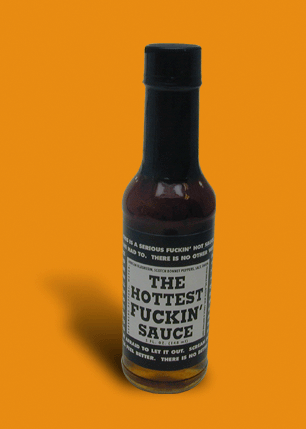 The Hottest Fuckin' Sauce Hot Sauce HL-10
The Hottest Fuckin' Sauce- We warned you. This is a serious fuckin' hot sauce. That's right, we said it – Because we had to. There is no other way to describe just how hot this sauce is. No beating around the bush. There is no better verbal therapy!
Ingredients: Habanero Peppers, Water, African Oleoresin, Scotch Bonnet Pepper, Salt, Onion, Vegetable Oil, Acetic Acid, Garlic
Shipping: Added at checkout.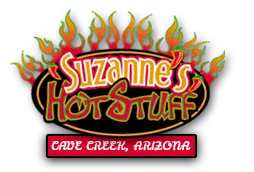 6245 East. Cave Creek Rd.
Cave Creek, Arizona 85331
WE DO NOT SHIP OUTSIDE THE UNITED STATES.
Orders placed from Canada, Mexico, or other countries will not be shipped and will be refunded.
P. O. Box 1850
Cave Creek, AZ 85327
| | |
| --- | --- |
| Monday | 10:00 a.m. - 3:00 p.m. |
| Tuesday   | Closed |
| Wednesday | 10:00 a.m. - 3:00 p.m. |
| Thursday | 10:00 a.m. - 3:00 p.m. |
| Friday | 10:00 a.m. - 3:00 p.m. |
| Saturday | 10:00 a.m. - 3:00 p.m. |
| Sunday | 10:00 a.m. - 3:00 p.m. |
Copyright ©2023 Suzanne's Hot Stuff