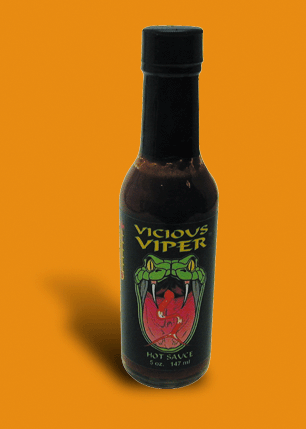 Vicious Viper Hot Sauce HL-10+
Vicious Viper- If you think you already had the hottest sauce in the universe, think again. You don't know HOT until you've been bitten by the Vicious Viper. Vicious…but delicious!
Ingredients: Vinegar, Mustard, Water, Habaneros, Tomatoes, Papaya, Guava, Pineapple, Banana, Passion Fruit Juice, Guava Juice, Capsaicin, Salt, Sugar, Natural Spices
Shipping: Added at checkout.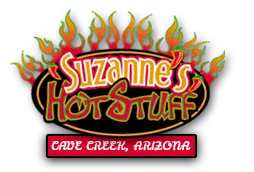 6245 East. Cave Creek Rd.
Cave Creek, Arizona 85331
WE DO NOT SHIP OUTSIDE THE UNITED STATES.
Orders placed from Canada, Mexico, or other countries will not be shipped and will be refunded.
P. O. Box 1850
Cave Creek, AZ 85327
| | |
| --- | --- |
| Monday | 10:00 a.m. - 3:00 p.m. |
| Tuesday   | Closed |
| Wednesday | 10:00 a.m. - 3:00 p.m. |
| Thursday | 10:00 a.m. - 3:00 p.m. |
| Friday | 10:00 a.m. - 3:00 p.m. |
| Saturday | 10:00 a.m. - 3:00 p.m. |
| Sunday | 10:00 a.m. - 3:00 p.m. |
Copyright ©2023 Suzanne's Hot Stuff