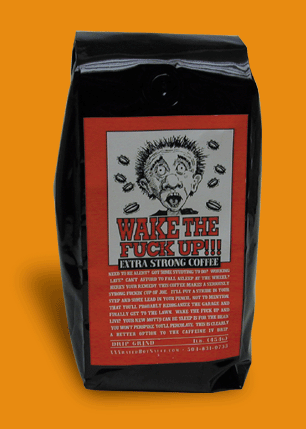 Need to be alert? Got some studying to do? Working late? Can't afford to fall asleep at the wheel? Here's your remedy. This coffee makes a seriously strong fuckin' cup of Joe. It'll put a stride in your step and some lead in your pencil. Not to mention that you'll probably reorganize the garage and finally get to the lawn. Wake the Fuck UP and live! Your new motto can be: Sleep is for the dead! You won't perspire, you'll percolate. This is clearly a better option to the caffeine IV drip.
— Drip grind, 1 lb.
Shipping: Added at checkout.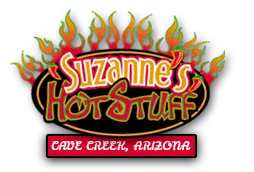 6245 East. Cave Creek Rd.
Cave Creek, Arizona 85331
WE DO NOT SHIP OUTSIDE THE UNITED STATES.
Orders placed from Canada, Mexico, or other countries will not be shipped and will be refunded.
P. O. Box 1850
Cave Creek, AZ 85327
| | |
| --- | --- |
| Monday | 10:00 a.m. - 3:00 p.m. |
| Tuesday   | Closed |
| Wednesday | 10:00 a.m. - 3:00 p.m. |
| Thursday | 10:00 a.m. - 3:00 p.m. |
| Friday | 10:00 a.m. - 3:00 p.m. |
| Saturday | 10:00 a.m. - 3:00 p.m. |
| Sunday | 10:00 a.m. - 3:00 p.m. |
Copyright ©2023 Suzanne's Hot Stuff